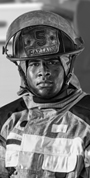 For over 25 years, HAIX footwear has been serving the needs of the fire service. Incorporating sophisticated cutting-edge technology, HAIX boots are the boots to rely on for protection from extreme heat, chemicals, bacteria, and more. Meeting or exceeding the NFPA standards in their respective categories, HAIX boots will stand the test of time.
---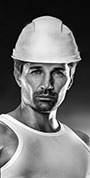 HAIX® safety boots offer rugged durability and all day comfort. With Kevlar® cut protection, steel toe protection, and waterproof GORETEX®, these boots will get you through even the toughest work. UL certified for Electrical Hazard resistance (EH) to ASTM F2413- 2011 edition, which includes toe cap impact and compression resistance as well as puncture resistance.
---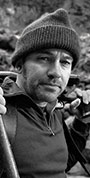 The Hunting collection form HAIX combines functionality with a high degree of comfort. Long hours outdoors, whether summer or winter, is no problem with HAIX boots. HAIX waterproof boots are made of breathable and durable leather to withstand any kind of weather, hot or cold, wet or dry. The aggressive all terrain tread ensures even footing while protecting your feet from loose stones and rocks. No matter what you dish out, these boots can take it.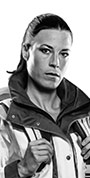 HAIX EMS and Station footwear is one of the most popular choices for First Responders. Through years of improving and optimizing the products to perfection, HAIX EMS and Station footwear is specifically tailored to meet the needs of First Responders. Whether in the station or out in the field, HAIX footwear offers the ultimate in foot protection.
---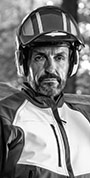 The statistics prove it: working with a chainsaw is one of the most dangerous endeavors out there. HAIX Forestry boots not only offer rugged durability along with all day comfort, but protection from injury as well. HAIX provides cut protection from the hobbyist to the professional. Please note that cut resistant footwear is not a substitute for good safety procedures, and care must always be taken when operating a chainsaw.
---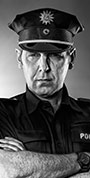 One of the most important investments you can make is in your boots, because pain and discomfort in your feet can distract you from the job at hand. There is no telling the different situations you may encounter in a workday. Uneven terrain, oily streets, adverse weather conditions….you're on your feet all day, running or climbing fences in pursuit of a suspect, and you need footwear that will give you the support and traction you need to take off without hesitation or stop on a dime. Extensive research and development goes into every boot to ensure HAIX boots will meet your needs.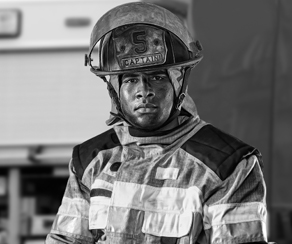 TOPSELLER: FIRE
NFPA Certified
Durable European Leathers
Quality from Germany
Built in Climate System
Maximum Shock Absorption
Insulation from Heat and Cold
Superior Ankle Support
Easy On and Off
Fire Eagle Air
Top of the Line Bunker Boot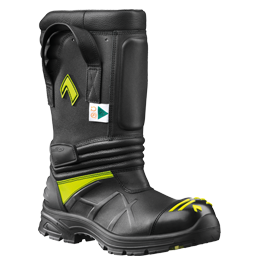 Athletic fit and feel
Yellow markings for visibility
Waterproof / Chemical Protection
Ankle Flex System
DETAILS
Fire Hero Xtreme
Our Best Selling Bunker Boot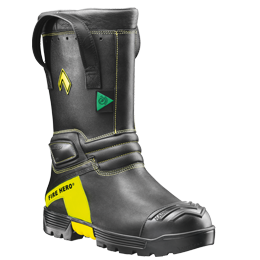 Waterproof / Chemical Protection
Water Ice Grip Sole
Secura Liner
Ankle Flex System
DETAILS
Fire Hunter Xtreme
Perfect Choice for a Tight Budget
Waterproof / Chemical Protection
Ankle Flex System
Secura Liner
Steel Toe Protection
DETAILS
TOPSELLER: EMS & Station
NFPA Certified
All Day Wear Comfort
Reliable Performance
Easy On and Off
Innovative Technology
European Craftsmanshop
Superior Protection
Durable European Leathers
Airpower XR1
State of the Art Wildland and Station Boot
Waterproof Chemical / Bloodborne Pathogen Protection
Non-Metallic Toe Protection
Built in Arch Support
Puncture Protection
DETAILS
Airpower XR2
Newest Generation of Station and EMS Boots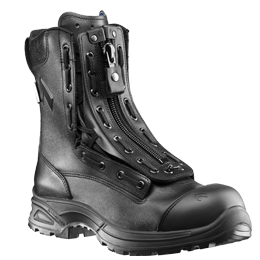 Waterproof Chemical / Bloodborne Pathogen Protection
Non-Metallic Toe Protection
Built in Arch Support
Puncture Protection
DETAILS
Black Eagle Safety 55 Mid Side Zip
Side Zip Convenience for Station and EMS
Waterproof Chemical / Bloodborne Pathogen Protection
Non-Metallic Toe Protection
Puncture Protection
Lightweight
DETAILS
TOPSELLER: Forestry
Protective Cut Resistance
All Day Wear Comfort
Built for Heavy Terrain
All Climate Wear
Superior Foot Holding Power
Self-Cleaning Treads
European Craftsmanship
Durable European Leathers
Airpower XR200
EH Boot with Cut Protection
Kevlar Cut Protection
Two Zone Lacing
Non-Metallic Toe Protection
Waterproof and Breathable
DETAILS
Protector Prime
Top of the Line with Class 2 Cut Protection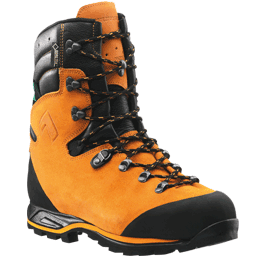 Level 2 Cut Protection with Kevlar
Steel Toe Protection
Vibram Outsole
Waterproof and Breathable
DETAILS
Protector Prime Black
Top of the Line with Class 2 Cut Protection
Level 2 Cut Protection with Kevlar
Steel Toe Protection
Vibram Outsole
Waterproof and Breathable
DETAILS
TOPSELLER: Safety
Lightweight comfort
Durable daily wear
Built in Climate System
European Leathers
European craftsmanship
ASTM certified
Indoor and outdoor use
Toe & puncture protection
Black Eagle Safety 52 Mid Brown
All day comfort offering maximum safety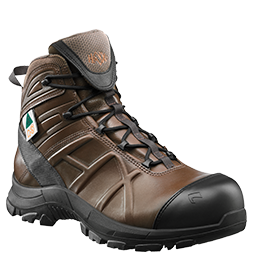 Durably waterproof
EH Rated
Metal Free
Slip resistant
DETAILS
Black Eagle Safety 52 Mid
Modern design combined with innovative safety technology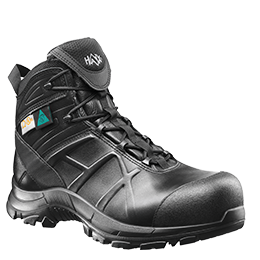 Durably waterproof
EH Rated
Metal Free
Slip resistant
DETAILS
Black Eagle Safety 52 Low
Sporty design combined with innovative safety technology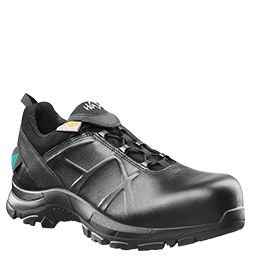 Durably waterproof
EH Rated
Metal Free
Smart Lacing
DETAILS
TOPSELLER: Police
All Day Wear Comfort
Indoor and Outdoor Use
Built for Rapid Deployment
All Climate Wear
Antistatic Properties
Non-Slip Traction
European Craftsmanship
Durable European Leathers
HAIX GSG9-S
Developed for and with SRT Teams
Waterproof Chemical/Bloodborne Pathogen Protection
Two Zone Lacing
Antistatic
Puncture Resistant Sole
DETAILS
Airpower P7 High
Lightweight Uniform Sole
Waterproof Chemical/Bloodborne Pathogen Protection
Two Zone Lacing
Built in Arch Support
Antistatic
DETAILS
Black Eagle Tactical 2.0 GTX Mid
Popular Choice For All Day Comfort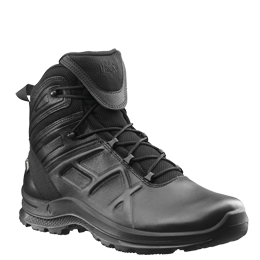 Durably Waterproof
Extremely Slip Resistant
Antistatic
2 Year Warranty (upon registration)
DETAILS